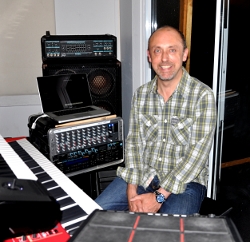 There have been several times when the future of Also Eden has hung in the balance: the departure of Huw Lloyd-Jones, replacement Rich Harding's near-death experience and the line-up changes that occurred during the increasingly self-referential making of [REDACTED]. The band will always be indebted to Howard Sinclair for dusting off his keyboard skills and contributing hugely to the completion of that album and the mini-tours that followed, but it is time for H to return to his singer-songwriter roots and, most importantly, the forthcoming HAS-Retuned album, "The Light Broke In", recording of which is on track for a September release.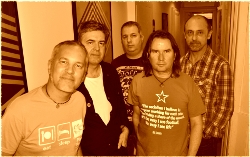 We'd like to extend a warm Also Eden welcome in the keyboard maestro slot to a man whose work we've admired at close quarters on many occasions, Andy Rigler. Andy and drummer Lee Nicholas have been working with [REDACTED] producer, Andy Davies, to add layers of hitherto unheard sophistication to our live sound, alongside the energy for which we feel we have rightly gained a reputation.
Andy Rigler says, "Sessions so far suggest we're going to blow people's socks off!"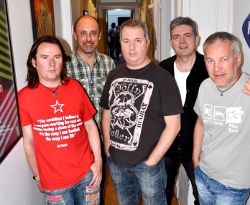 Andy is not leaving Mr. So & So, indeed he will be performing with both bands at the inaugural Resonance Rock Festival in Balham, over the weekend of August 1st - 3rd.
Dave Foster, guitarist with Mr. So & So, says, "It's great news that Andy is now playing for Also Eden as well as ourselves. Andy is a genuinely nice guy and a great musician and I've no doubt at all that he'll fit in seamlessly. Good luck chaps!"